DESIGN/STUDY: Extravagance in motion!

Stuttgart/Pebble Beach. At the summit meeting of the finest classic automobiles in Pebble Beach, California, Mercedes-Benz presented a highlight in 2017: the Vision Mercedes-Maybach 6 Cabriolet defines the ultimate luxury of the future with its sensual, emotional design and innovative technical concept solutions. The two-seater is at the same time a homage to the glorious automotive haute couture of handcrafted, exclusive cabriolets. The glamorous convertible reinterprets classic-emotional design principles in an extravagant way and combines intelligent beauty with classically aesthetic proportions and a reduced, technoid appearance – a perfect embodiment of the design philosophy of Sensual Clarity.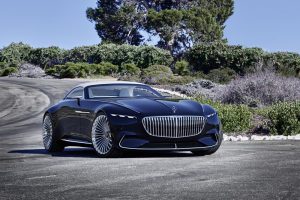 Just as expected, the Mercedes-Maybach Cabrio behaves just as seductively in motion as the closed version.
Photo series to the video:
https://virtualdesignmagazine.de/a-dream-of-a-car-short-video-of-the-mercedes-maybach-6-cabrio/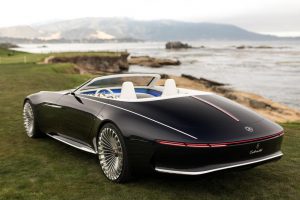 BRAND: Daimler AG
virtualdesignmagazine Michael Hiller