MOBILITY/DESIGN: Pictures of the study of an extravagant luxury-class coupé
New interpretation of classic aesthetic principles: The exterior design.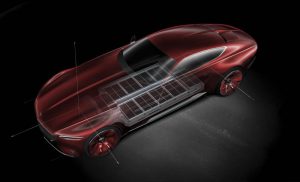 Clearly designed surfaces and organically shaped wings contrast with a precise, elongated edge. This sharply drawn character line on each side defines the upper body of the vehicle from the radiator grille along the entire length of the vehicle to the rear. Below, a full muscular volume that runs along the entire flank defines the sporty, curved basic body. The interplay of the red paintwork in "Maybach Red" and the chrome strips on the upper edge of the wings and in the centre of the bonnet and boot lid is also exciting.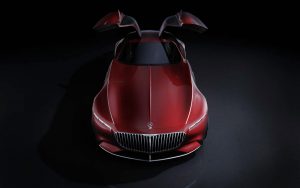 The new interpretation of the Mercedes-Maybach grille with its fine vertical struts accentuates the front. The grille was inspired by a pinstripe suit. The radiator grille is supported by two aerodynamically designed guiding surfaces on the outer right and left of the bumper.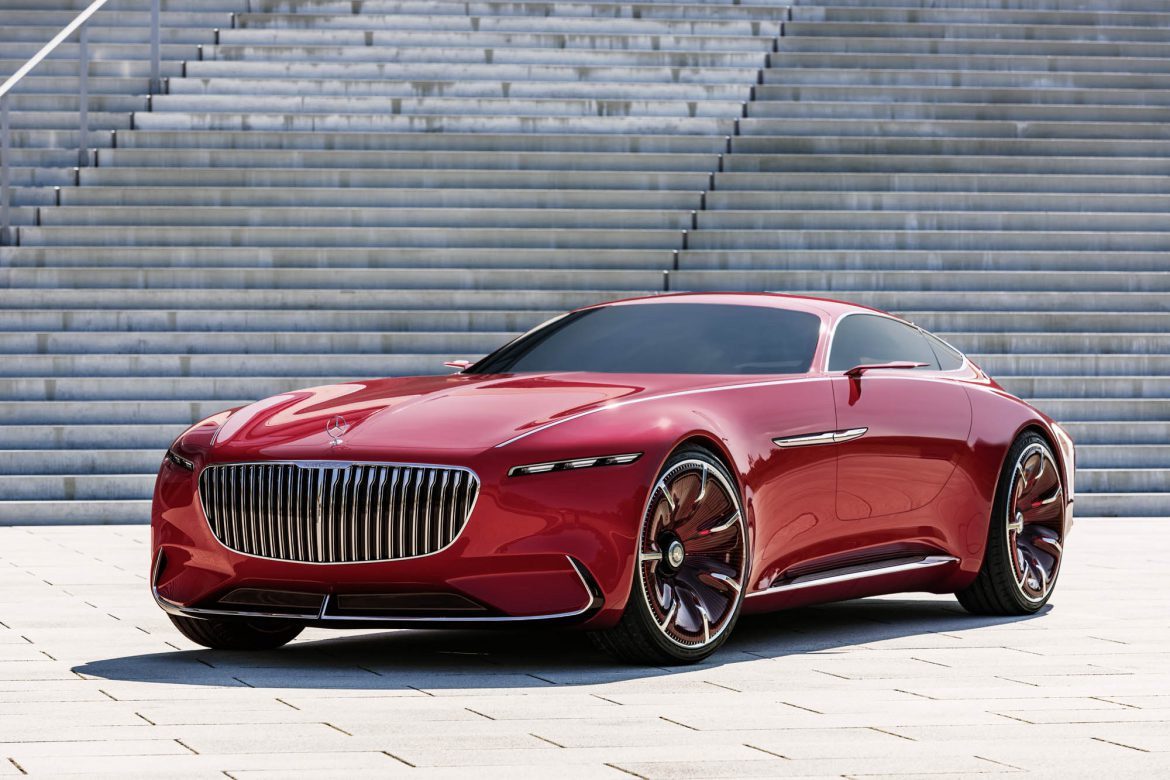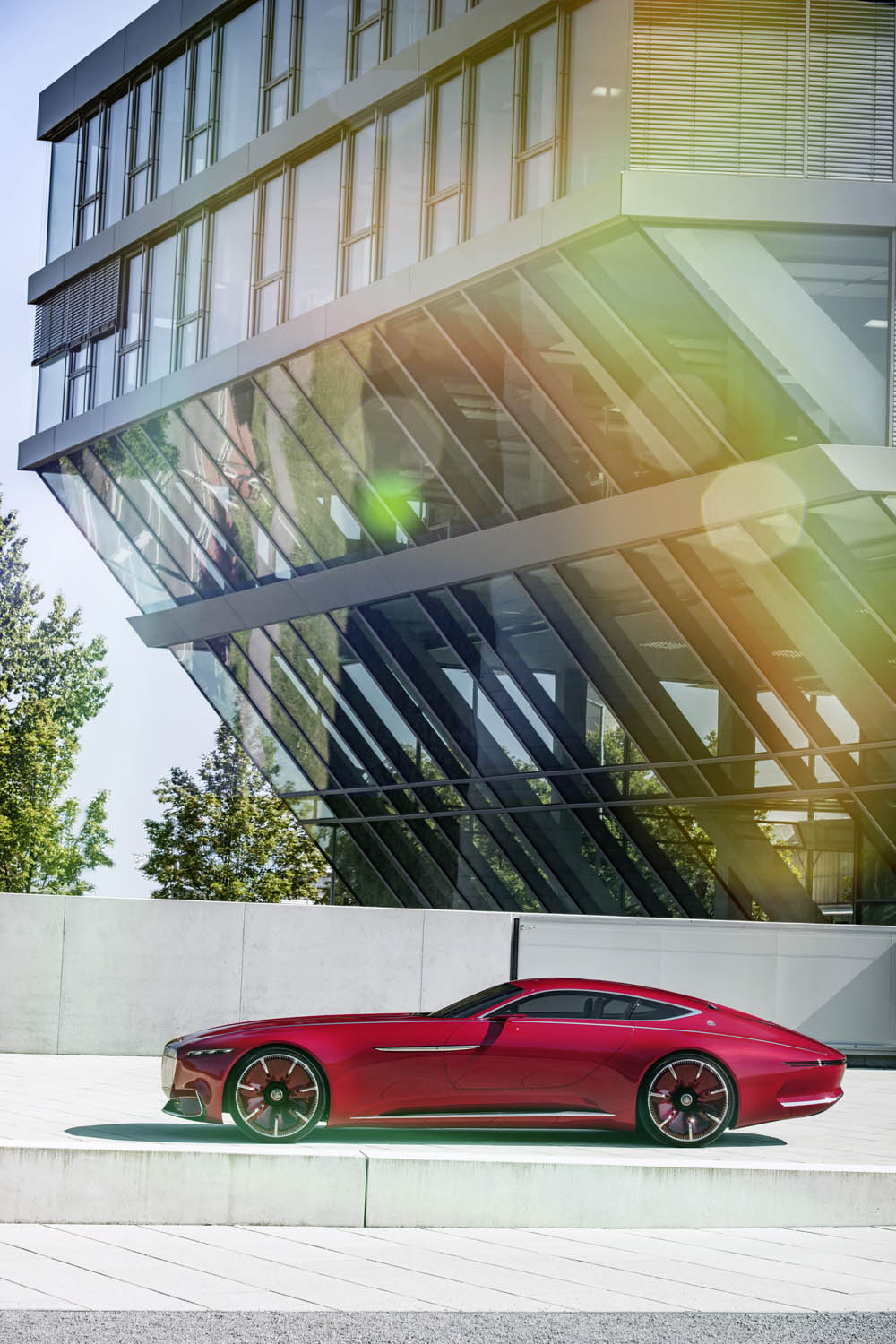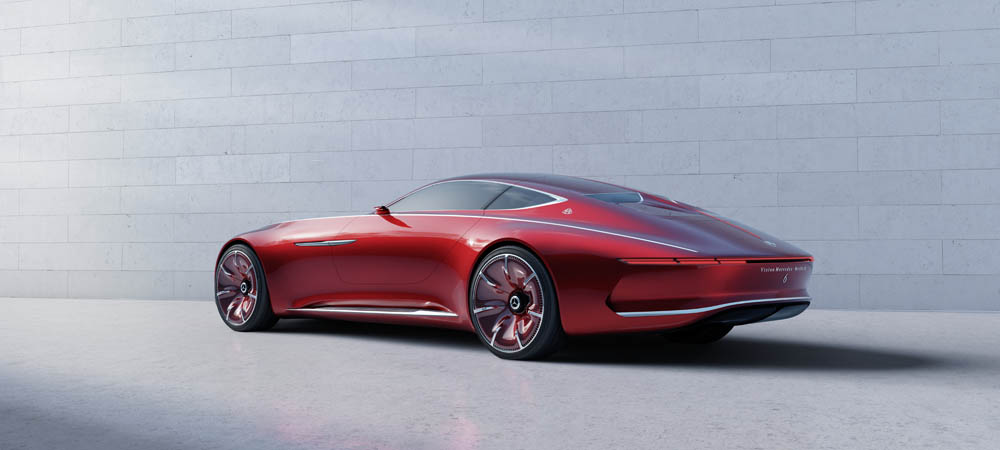 The eye-catching 24-inch wheels represent a further development of the aero rim of the Concept IAA (Intelligent Aerodynamic Automobile). A transparent screen in body colour reveals the aluminium spokes behind.
Another highlight are the gullwing doors, which have been brought into the modern era as a typical Mercedes design element. They also emphasise the sporty character of the side view, accompanied by innovatively designed aluminium trim. The exterior mirrors, which are designed as cameras, sit in a raised position on so-called wings.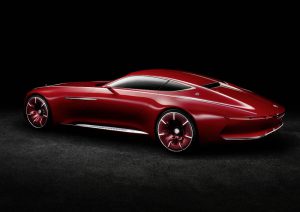 With its boat-tail-shaped stern, the Vision Mercedes-Maybach 6 is reminiscent of a luxury yacht. The narrow, width-accentuating rear lights are integrated into the outer edges of the elongated, round boat tail. Above them are the two extremely flat rear windows ("split window"). Other striking features at the rear are the diffuser with aluminium frame and the air outlets behind the wheel housings.
More pictures of the Maybach Coupé:
Luxurious 360° lounge with novel materials: The interior design:
https://virtualdesignmagazine.de/luxurious-360-lounge-with-novel-materials/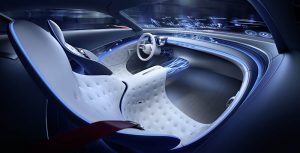 BRAND: Daimler AG
virtualdesignmagazine Michael Hiller