AUTOCULTURE: Quite chic already!
Karmann Ghia (Type 14)
Italian sports car design combined with a slightly widened Beetle body, built by Karmann in Osnabrück – that was the magic formula for one of the most beautiful cars of the 50s: the Karman Ghia (Type 14). Designer Luigi Segre (owner of the Italian Carozzeria Ghia S.p.A.), Karmann and Volkswagen wrote automotive history with the coupé unveiled in 1955 at the IAA in Frankfurt. The no less breathtaking Cabriolet followed in autumn 1957. 30 hp had to suffice in the early years. In 1959 there was a slight facelift, in 1961 the Saxomat semi-automatic transmission. In 1971, the now 50 hp Karmann Ghia Type 14 received wider chrome bumpers, larger tail lights and the 411 E instruments. It was not until 1973 (Cabrio) and 1974 (Coupé) that production of the "little" Karmann, which is still more sought-after than ever today, came to an end.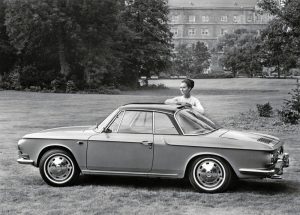 Karmann-Ghia (Type 34)
There are historic Volkswagens that are as rare as a Bugatti and as expensive as a classic Porsche. One of these cars is the "big" 1500 Karmann Ghia of type 34. Volkswagen presented it in 1961 at the IAA in Frankfurt, stylishly dressed by Ghia in Turin. The "four-eyed" face gave it an unmistakable touch, the rear revealed echoes of contemporary American models. The technology came from the Type 3 family. After eight years of production, the big Karmann was phased out in 1969. Particularly expensive today: the cabriolet version, of which only 16 were built. Almost priceless: the Karman Ghia Type 34 as a hatchback coupé, which was only produced once – the near-production prototype is now in the Volkswagen Classic collection.
More pictures for item:
https://virtualdesignmagazine.de/the-karmann-ghia-one-of-the-most-beautiful-cars-of-the-50s-2/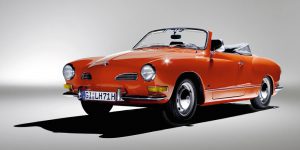 BRAND: Volkswagen AG
virtualdesignmagazine Michael Hiller